Welcome to the Fleeties
we do apologize about the delay, there was a small problem regarding a rather large panda chewing on the wires connecting dear Admiral Blueshirt's Interwebs. while the panda is still gnawing we have managed to operate a calculator and have, at last, discovered the winner.
however, taking into account this week's theme we felt that this was an appropriate time to have a frank and honest discussion about sex. you see, when two fictional characters love one another--or otherwise coexist at the same time--they sometimes want to get naked with one another. sometimes, getting naked with one another ends with the insertion of body parts/adult toys/vegetables into various bodily orifices. now, its all good in fiction and everything's fair in love and war but if you didn't get this image: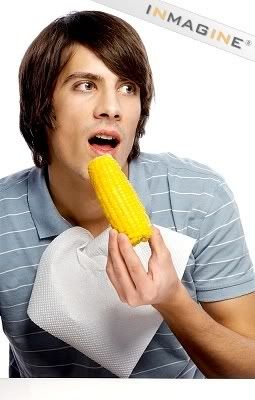 than i'm
proud of
ashamed of your dirty mind!
without further stalling/ado the winners of this week's
orgy
battle are:
Gold Stars

Favorite Comment Fic Jones



Best Wedding Present McSpirk



Best LOL McHura, Spones, Spork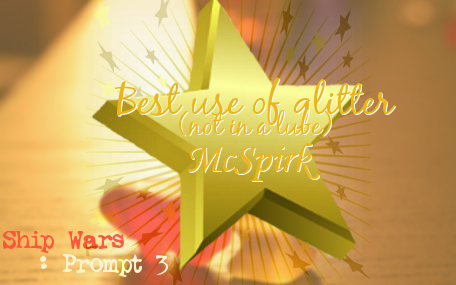 acacia123:
orgy, getaway car, McSpirk, Jones, Spork, McChapel, McChekov, PikeOne, Pirk, Scokov, McHura, Chulu, Ashayam, Spones, Crackship, Tribble, Admiral Blackshirt,Admiral redshirt, Admiral Goldshirt, Admiral Blueshirt
Best Use of Glitter (not in a lube) McSpirk



Team Orgy Jones



Intership Cooperation McChekov, Scokov, Chulu

Captain's Vote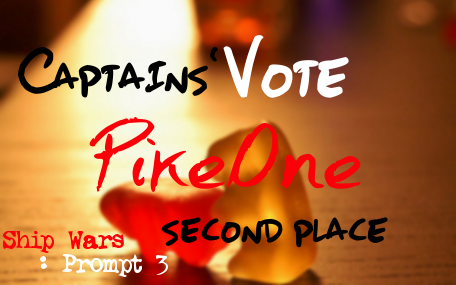 Popular Vote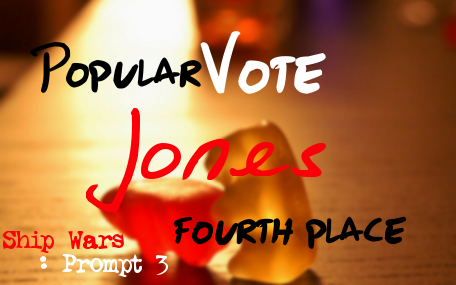 REMEMBER SAFE SEX IS GREAT SEX

Round Winners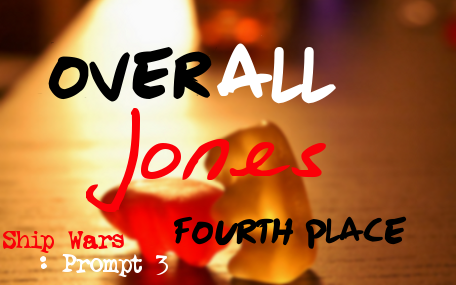 and then this graph thing, only one because while we're not entirely without skill, we don't rock the math graphs as hard as Admiral Blueshirt.